Discover new solution,Turn Vision into action
Contact us

We're here to help.
MAIN CONTACT NUMBER

MAIN ADDRESS
Telephone:
+886-2-2557-5607
15F-10, No.136, Minquan W. Rd., Datong Dist., Taipei City
Portable Phone:
+886 920-368-899
14F-3, No.378 Sec.1, Wenxin Rd., Nantun Dist., Taichung City
Professional Consultation
Inter Area is a professional service provider that offers practical planning of infrastructure and the latest policy information. We are committed to serving clients with cross-regional investment needs in the Asia-Pacific region, with service locations in Taipei, Taichung, Shanghai, Shenzhen, Xiamen, Hong Kong, Singapore, the Philippines, and Vietnam.
The pace of change is so rapid now, and the balance between supply chain efficiency and flexibility, digital transformation and innovation, changing consumer preferences, and accelerating business integration is increasingly important. Inter Area integrate multiple services systemically and provide them to companies or individuals, based on a foundation of environmental and communication sustainability and inclusiveness. This allows us to truly think horizontally instead of vertically. Moreover, if we can take our creativity and innovation and turn it into a long-term perspective, it will have a great impact on investment enterprises and even expand to the entire economic sector.
With professional practical experience, we are able to analyze policy dynamics in a timely manner and predict market demand as we operate on an international level. We offer consulting services for planning, establishment, and operation of overseas companies, as well as assistance with opening overseas bank accounts (such as in Singapore) and related company changes and embassy certification services in various countries.
We are committed to serving customers with cross-border investment needs and providing physical company establishment services, such as application for on-the-ground operations in China, the Philippines, Vietnam, Japan, and other related franchise qualification certifications and change procedures.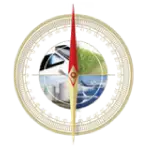 The optimization of financial work costs related to finance and taxation is a problem considered by many multinational companies.
Inter Area has set up follow-up tax declaration services, such as entity accounting agent bookkeeping / value-added tax VAT application / enterprise annual inspection/audit report… and other related accounting and taxation counselling service.
To create more efficient services, we further provide business administrative secretary services, such as business address registration, local secretary services, document translation, and mail and parcel services.
Provide strategies that allow customers to arrange schedules & predict efficiency before investment
Our service can meet Customer's requirement anytime, anywhere
The flexible plans for different business investment projects.
Assist customers to avoid risk and manage financial cost
Your business success allows Inter Area to focus on your investment planning.
We provide diversified solutions and a complete set of resources to help you achieve your goals.
At Inter Area, we firmly believe that reducing investment risks and enhancing financial planning should go hand in hand.
Rm. 10, 15F., No. 136-1, Minquan W. Rd., Datong Dist., Taipei City 103

Rm. 3, 14F., No.378, Sec. 1, Wenxin Rd., Nantun Dist., Taichung City 408

Room 305, 3/F, Beike Building, No.1919, Zhongshan West Road, Shanghai

Room 714, Building B2, Wanda Plaza, Huli Dist., Xiamen

Room 21/F,Nanjingyuan Building, No.
147, Taoyuan Road, Nanshan Dist., Shenzhen

Room 510, 5/F, Wasion Commercial Building,28 Connaught Road West, Hong Kong.

HONG LIM COMPLEX CHINA TOWN POINT, SINGAPORE

4738 Salamanca, Unit 6406, Makati, 1210 Kalahang, Manila, Philippine

No. 88, No. 3 Road, Fangbaojie, No. 14, Tan Binh County, Ho Chi Minh City, Vietnam