Office Address Implementation Plan
Office Address Implementation Plan
I. What is the office address implementation plan?
An office address implementation plan is a service that enables remote work for employees and business owners by providing a range of business functions accessible via the internet. It also enables organizations to create and maintain a presence in an ideal location without having to pay rent for physical space.
Office address implementation solutions provide businesses with registered addresses and office-related services, and the addresses are actual physical locations. The term 'virtual' is used because, for example, you may have an office address in Singapore, but in reality, you may be working in Taipei.
Virtual offices allow employees to work from anywhere while still having access to features such as a mailing address and phone answering services. Virtual offices are particularly popular among startups looking to reduce expenses and multinational companies operating in multiple locations, providing users with an opportunity to enter any market with minimal cost.
II.Why choose a virtual office?
Virtual offices are suitable for the following types of clients: entrepreneurs who want to establish a decent business image at a lower cost and risk, self-employed individuals who usually work from home and want to establish a professional image, part-time workers who need professional secretarial and call answering services, and multinational businesses engaged in domestic and foreign trade or investment. In general, virtual offices have the following advantages: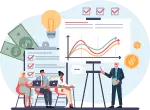 1.Corporate image
Home offices and unconventional workspace have been widely accepted, but having a dedicated office address and contact information is worthwhile for those looking to attract more traditionally minded corporate clients.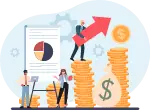 2.Legitimacy
Using a virtual office solution with a compliant company registration address is a good way to reassure clients of the legitimacy of the business.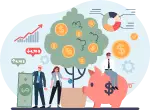 3.Flexibility:
Business owners can operate locally or remotely, and virtual office solutions often offer monthly rental contracts. If a user's business needs change, there's no need to wait for a lease to expire or deal with the hassle of physical office relocation due to landlord issues. They can move their company address at any time at no additional cost, or choose multiple business addresses to expand their global reach.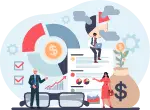 4.Efficiency
Using a virtual office address while working from home can save time and money, as its services free workers from administrative tasks and commuting. Each employee can work in the most convenient location, and the business is not limited to hiring local staff.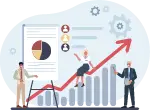 5.Cost sheet
The monthly cost of a virtual office is much lower than that of a traditional office, as it has no maintenance or upkeep costs and does not require staff. Virtual offices can also be protected by monthly rentals, so if a user's business changes, there is no need to wait for the lease to expire or incur costs associated with lease termination.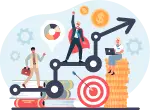 6. Communication
A dedicated business phone number, answered by a professional receptionist, ensures smooth communication with all clients. Virtual office secretarial services can also handle call forwarding, mail and package transportation.
III.What services does the virtual office service provide?
Inter Area provide virtual office services in multiple Asian countries, including

China, Hong Kong SAR, Taiwan, Singapore, Vietnam, Philippines

and offer the following services:
Corporate business address:


Set up your company or office in the best location at the lowest cost.
Call answering:


Get a real local landline number, not a personal cell phone, and have someone answer your calls.
Easily relocate to other locations:


Relocate your contract to any of our other locations at no additional cost.
Business Mailing Address:
Provide a business mailing address for customer mail/parcel collection and forwarding, which will be more.
The home address has a better corporate image.

Receive reply and scan:


This is a great service if you are sending mail to an address that is not your own, and with the user's consent, we scan and send all correspondence to you.
IV.Mailing Address Service for Overseas Communications
A correspondence mailing address is a service you use to receive personal or business correspondence, even if you don't live or work there. The mailing address is a real street address, not a post office box. It is equipped with professionals locally, is safe, and provides a full range of services. It can receive your physical letters from all over the country and can be used as a proof of mailing address approved by a third party.
The following are the various services available with a mailing address:
Using an overseas bank account with a local correspondence address can make the transaction more reasonable and complete. For example, you may have opened an offshore account of an overseas company in Singapore. When you ask the customer to pay for the goods to the Singapore bank, your delivery Customer documents such as invoice should be matched with a Singapore correspondence address.
Has a personal or business mailing address in foreign regions such as Singapore / China / Hong Kong / Philippines.
You can forward the letter to any address you want.
Read scanned PDFs of email content from anywhere within hours of receipt.
Recycle or shred unwanted mail.
Safely receive all kinds of express packages from UPS, FedEx, DHL and USPS.
It is allowed to combine multiple packages into the same courier to save shipping costs.
Create a complete virtual office with local phone / address in multiple locations.