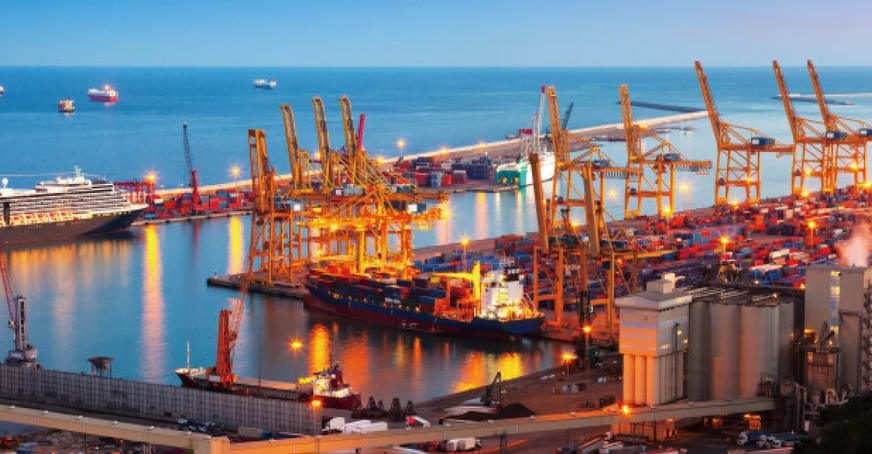 In order to comply with the new trend of global economic and trade development, China has been more proactive in opening up major measures, fostering an international and legal business environment, and striving to build an international level of investment and trade convenience, free currency exchange, efficient and convenient supervision, The legal environmental norms, etc. have basically the same role in the trade of goods. Inter Area has many years of experience in China's industry and commerce. We provide companies registered in Shanghai, Suzhou, Hangzhou, Beijing, Shenzhen, Kunshan, Dongguan, Xiamen, and other places. If you have any questions about the establishment of a company, please feel free to call us at any time.
With the rapid development of China's economy, its international trade is becoming more and more frequent. In recent years, it has been favored by many foreign enterprises and investors. Foreign investors invest in China (Shanghai, Shenzhen, Xiamen), establish a foothold if necessary, and establish a Chinese company or factory.
To apply for a registered company in China (Shanghai, Shenzhen, Xiamen), the most common type of application is the establishment of commercial and trading company or service-type company, commonly known as Chinese subsidiaries.
Foreign businessmen have set up wholly-owned commercial and trading enterprises (trading companies) in China, Shanghai, Shenzhen, and Xiamen, it can be traded, can also be used for the wholesale/retail of general products, or be engaged in import/ export related products.
In China, you may apply for goods purchased, exported, purchased and sold inside the country, and billing the deductible 16% value-added tax invoice after application.
1.Notices and Application conditions about foreign capital establish trading companies in China
The provisions on the amount of registered capital of foreign capital applying for the establishment of trading companies in China have been relaxed, but it is still recommended to register at least 500 thousand RMB or more.
Apply for the registered address of a commercial trading company should The
registered address of the commercial trading company should be confirmed whether the registered company is available or duplicate registration. Inter Area can assist to confirm whether the leasing address of customer trading company can be registered or provide an address for registration.
The trading company must verify the documents in the validity period if once the document is missing or overdue, the certification must be renewed.
In China, the new registration company does not have permission to import and export. It must get approval if the trading company has to import and export their own products. We recommend to apply general taxpayer qualification, so the value-added tax can be deducted.
It is necessary to apply for approval if trading a company's products involving special types of projects.
2.Provision of registered capital to establish a trading company in China
According to the company law revised in 2013, the following adjustment has been made to the amount of registered capital:
Changing the system of registration of paid-in registered capital to the registration of subscribed capital. Cancellation of the company's shareholders(promoters) should be paid within two years from the date of establishment of the company, the investment company may pay sufficient capital within five years.
Adjusting the conditions of establishing a trading company in China: Extending the conditions of registered capital.
Simplifying the registration projects and registration documents.
The amount of contributed capital by the shareholder of the company and acquired capital are no longer as the company record. 
Although the amount of registered capital was extended in the company law, practical operations still need to be implemented and adjusted with local government investment policies. It is suggested that investors should consult with an experienced agency to avoid trouble or difficulty in fund operation.
Apart from some special business ranges, such as food, medical, chemical, etc., are needed to apply for Special Permit. The trading company allows operating likes wholesale, trading, import & export, agency, consulting, and other relevant businesses.
4.Import & Export Management
Foreign-invested companies can establish import and export rights in China, but the right to set up a company in China for the sale of general products requires a separate application for approval by the relevant authorities before they have the right to import and export. Imports will be subject to customs duties and value-added tax. Exports can apply for tax refunds.
In China, it is necessary to open a foreign currency account and handle electronic port cards in order to be able to handle import and export. In addition, if you need to import special restricted products, you need to apply for relevant product registration certificates, such as food, cosmetics, medical equipment, and other trading business projects.
5.Apply China Trading Company
Name approval.
Foreign-funded enterprise filing.
License application. (Apply for a business license and get a uniform credit code.)
Set up an account. (Opening a bank account and online banking.)
Tax Registration. (The company conduct the tax/invoice verification and then applies for an invoice.)
Foreign exchange and import & export applications. (Open an investment account and register import and export qualifications.)
6.Setting Up Chinese Trading Company
You may wanna know more about....
Business And Trading Company In China
In order to comply with the new trend of global economic and trade development, China has been more proactive in opening up major measures, ...READ MORE +
China and foreign countries joint venture, cooperative enterprise, and exclusively foreign-owned enterprise and exclusively foreign-owned ...READ MORE +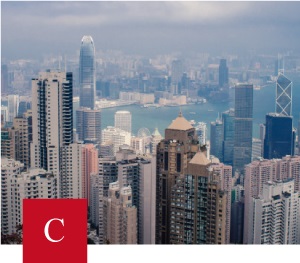 Except for established trading companies in Shanghai, Shenzhen, Xiamen, Guangzhou or Kunshan, nowadays more service-type companies... READ MORE +
Company capital increase means expand company business scale, business development, increase company credit, and increasing the registered capital...READ MORE +
Company business scope is country allow the commodity type, varieties and the service project of enterprise juristic person to produce and ...READ MORE +