I.Hong Kong company environment profile
Hong Kong is one of the two special administrative regions of the People's Republic of China, and Hong Kong is the core of Hong Kong's development; its economy grew rapidly in the late 20th century and gradually developed into a modern international metropolis with an important position in the Asia-Pacific region, mainly industrial and commercial, and international finance center.
Location:
Located at the southern end of mainland China, on the north bank of the South China Sea, on the east side of the Pearl River Estuary, facing Macau and Zhuhai City in Guangdong Province across the Pearl River to the west, Shenzhen City in Guangdong Province in the north, and the South China Sea in the south. Located in the center of the countries along the western Pacific Ocean, it is also a key point for shipping in the Pacific and Indian Oceans. The whole territory consists of Hong Kong Island, Kowloon, and the New Territories; geographically, it consists of mainland lands such as the Kowloon Peninsula, and 263 islands.

II.The advantages and functions of Hong Kong company registration
Hong Kong is well-known internationally, its establishment is more formal, and it will not be recognized as a paper company. It is easier to be accepted by banks. Therefore, opening a Hong Kong company has more advantages than setting up in other countries; the advantages of a Hong Kong registration company are described as follows:
Hong Kong company registration type


Non-traditional tax-exemption offshore setup country, it must provide annual returns every year, which is highly accepted by international banks, institutions, and customers.

Fresh image


Hong Kong companies have a good international business image and are not a tax haven recognized by the OECD, but only a low-tax jurisdiction. Hong Kong businessmen have a better image and are often used for trademark applications.

Low taxes


Taxation is a major concern for any entrepreneur who intends to set up a business in a particular jurisdiction. In this regard, Hong Kong prides itself as one of the lowest tax jurisdictions in the world. Hong Kong has a simple corporate tax system with low tax rates and no capital. Profits tax, VAT or sales tax, nor any withholding tax on dividends and interest or social security benefits.

Great location


Hong Kong companies are close to China and are located in the hub of Asia, making them suitable as a transfer point for Asian investments.

Re-export trade/e-commerce


Hong Kong is exempt from tax overseas, can be used to operate entrepot trade, and can be registered on major e-commerce platforms to operate cross-border e-commerce transactions.

A springboard for investing in China and Southeast Asia


Hong Kong is strategically located in the heart of Asia. If you need to enter the mainland China market, you will find that Hong Kong is located on the southeast coast of mainland China, adjacent to the entrance of the Pearl River Delta, and its strategic location can be the best springboard for opening a company in China. In addition, it is easy to set up in Hong Kong, and the certification of relevant company documents is relatively simple and fast.

High acceptance of bank account openin

g


Compared with the general traditional tax-free offshore company, the establishment of a Hong Kong company can make it easier to open an account in an international financial center such as Hong Kong or Singapore, and is recognized by various international banks.



III.How to register a Hong Kong company? What documents do I need to prepare?
According to the Hong Kong Companies Ordinance, any person (foreign or local) over the age of 18 can set up a Hong Kong company. The most common type of company set up by foreign investors is a limited liability company (LIMITED), also known as a private limited company in Hong Kong.
A limited liability company (LLC) has a separate legal personality with limited liability to its owners, making it easier to raise capital and transfer ownership than other business structures such as sole proprietorships and partnerships.
All members will own shares in the company along with limited liability, protecting personal assets from liability and business risk.
However, how to register a company in Hong Kong? Basically, a registered company is required to provide the following information or documents: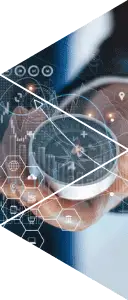 -Registered Capital And Share Capital-
-Directors And Shareholders-
-Designate a Representative–

Company name:


The company must choose a name, which can be in English, or both in English and Chinese. The company name must be approved before Hong Kong company registration.

Registered capital and share capital:


The share capital of a company established in Hong Kong can be registered in US dollars or Hong Kong dollars, and there is no limit on the amount. The common standard registered capital is HKD10,000; although there is no minimum share capital requirement, the norm for a company incorporated in Hong Kong is to have at least one shareholder and Issue one common share at its inception. Share capital can be expressed in any currency and is not limited to Hong Kong dollars. Shares are freely transferable, subject to stamp duty. Bearer shares are not allowed.

Directors:


At least one individual director, the maximum number is not limited. Directors must be natural persons and can be of any nationality and need not reside in Hong Kong. Directors must be at least 18 years old and must not be bankrupt or convicted of any wrongdoing. Directors do not need to be shareholders at the same time, and board meetings can be held anywhere in the world.

Shareholders:
There can be a minimum of 1 shareholder and a maximum of 50 shareholders. There are no residency requirements for shareholders. Directors and shareholders can be the same person or different people. Shareholders can be individuals or companies must be at least 18 years old and can be of any nationality.
100% local or foreign equity is allowed. In the case of company shareholders must provide copies of company documents such as certificate of incorporation, certificate of incumbency, relevant documents showing directors, shareholders and UBO (Ultimate Beneficial Owner) and the above personal documents.

Registered address:


Hong Kong company registration requires a local address as the company's registered address. The registered address must be a physical address, not a post office box, which can be provided by the secretarial company.

Designate a representative:


Since the 2018 amendment of the Companies Ordinance, every company incorporated in Hong Kong, except companies listed on the Hong Kong Stock Exchange (HKSE), is required to create and maintain a register of all persons who have significant control over the company. All companies must also appoint a Designated Representative (DR) who is responsible for reporting SCR-related situations to the prescribed local authorities upon request.



Company Secretary:


It is necessary to appoint a Hong Kong-based company as the statutory secretary; to assist in local affairs such as annual reporting/change of company-related information. The company secretary must be a local company or a local person. A director or shareholder of a company cannot act as the company secretary. To set up a company in Hong Kong, it is necessary to appoint a company secretary. If it is an individual, the secretary must be resident in Hong Kong; if it is a body corporate, it must have a registered office or place of business in Hong Kong. It must be noted that if it is the sole director/shareholder, the same person cannot be the company secretary. The company secretary is responsible for maintaining the company's statutory books and records and must also ensure that the company complies with all statutory requirements. A nominating secretary may be appointed.



Information on the nature of the company's business and its related information:


The newly established Hong Kong company can complete the company registration in about 10 working days after completing the application process, and then can obtain the following documents:
Company registration license.

Hong Kong company incorporation form.

Business Registration Certificate.

Bylaws.

Company seal.

Complete documents such as certified copies of company documents.
IV.Tax regulations of Hong Kong companies
Foreign source income is exempt from Hong Kong tax and there are no foreign exchange controls, which is one of the reasons why you should choose Hong Kong to open an international company. Many companies are not subject to Hong Kong corporate tax because their income is derived from abroad, and the Hong Kong Special Administrative Region tax law is derived from the common law of the United Kingdom, which is the practice of using foreign income tax exemption. The basic tax of Hong Kong companies is 16.5% of profits tax, which is taxed according to the territorial source principle, that is, only profits originating in Hong Kong are taxable in Hong Kong, while profits originating in other places are not subject to profits tax in Hong Kong. Whether the profits are generated in or derived from Hong Kong is determined by the nature of the profits and the nature of the transactions that generate the relevant profits. The general principles of offshore tax exemption are as follows:
Suppliers and customers are not local companies in Hong Kong.

The order signing process does not occur in Hong Kong.

The goods have not been declared, received, or shipped in Hong Kong.

The registered Hong Kong company does not have a physical office in Hong Kong and nor hire Hong Kong employees.

No business records are kept in the Hong Kong government.
V.Matters needing attention in the operation of Hong Kong company

Hong Kong company naming rules
The name of the registered Hong Kong company is free to choose. The "company name" is allowed to contain regional and industry characteristics, such as: China, Hong Kong, the United States, France, international…College, association, group, holding, industry, investment, fund… etc., The English name must end with the full name. (Such as: Limited, Group…)

Registered capital of Hong Kong company
There is no limit on the amount of registered capital of a Hong Kong company and the amount of capital does not need to be in place. However, if the company's equity is transferred or sold, a stamp duty of two-thousandths of the share capital is required.

Hong Kong company business scope
There are no special restrictions on the scope of business established by a Hong Kong company. Any industry in Hong Kong can become a business scope. A Hong Kong company can operate any business in Hong Kong, except illegal business.

If you are going to set up an international company in Hong Kong, the company will also need to comply with ongoing compliance obligations, including: renewing business registration certificates, keeping company records and other business documents, holding annual general meetings in a timely manner, filing tax returns and liaising with the Inland Revenue Department, filing annual returns with the Companies Registry, notifying the Companies Registry of any changes in organization or membership, conducting annual audits of company accounts in a timely manner, etc.
VI.Professional secretarial service provider
Whether you are a local or foreign entrepreneur, if you want to register a Hong Kong company, we strongly recommend that you hire a professional company to assist you, because these companies are familiar with local company laws and have sufficient experience in handling the regulatory and compliance requirements of Hong Kong companies. Professional services firms usually handle all the necessary paperwork from start to finish. It is very important to hire a competent and service-oriented company.
A professional secretarial service company will provide you with:
Inter Area is a professional business service company, which can assist customers in Hong Kong company registration, and extend and integrate follow-up services such as bank account opening assistance, international accountants, lawyer verification, document changes, Hong Kong audit reports, etc., to integrate the actual needs of customers.

We have professionals who are familiar with overseas affairs, from planning, registration, practical operation cases and relevant precautions and the latest information to provide customers with the most complete, fast and secure services. Around the background and purpose of the customer's practical investment, the new experience generated by different products and services determines the future value.